Description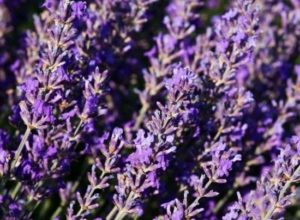 Nearly forty plants with the mint family are technically classified as lavender, although the most common version of lavender is Lavandula angustifolia, which is the variety on which the color "lavender" is based. Lavender has a sweet, floral aroma that is soothing and refreshing. Lavender's aroma is great for relaxing and winding down before bedtime; add to bath or diffuse to create a calming and comforting environment. Lavender essential oil may compliment your favorite shampoos, lotions and skin care products. Because it is the most versatile of all essential oils, no home should be without it.
Blend
Lavender oil blends well with many other essential oils including cedarwood, pine, clary sage, geranium, and nutmeg.
Health Benefits

Lavender oil is widely used for various respiratory proble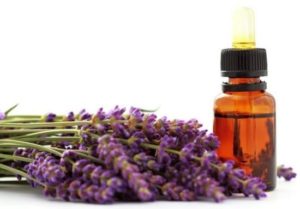 ms including throat infections, flu, cough, cold, asthma, sinus congestion, bronchitis, whooping cough, laryngitis, and tonsillitis. The oil is either used in the form of vapor or is applied on the skin of the neck, chest and back. It is also added to many vaporizers and inhalers that are commonly used for colds and coughs. The stimulating nature of lavender essential oil can also loosen up the phlegm and relieve the congestion associated with respiratory conditions, speeding up the recovery process and helping the body naturally eliminate phlegm and other unwanted material. The vapor of lavender essential oil also has antibacterial qualities which can battle respiratory tract infections, anxiety and stress and sleeplessness. It is also good for skin care and as an anti-inflammatory and antiseptic agent.
Warning
Although not commonly considered an allergenic substance, if you are susceptible from allergens in the mint family, you could experience negative side effects from lavender as well. These are usually mild in nature and include headaches, constipation, and increased appetite, while topical application can cause mild irritation and redness.
As with many other essential oils, pregnant and breastfeeding women should avoid using lavender essential oil. It is also recommended that patients with diabetes stay away from lavender oil. It may also cause allergic reactions to people that have unusually sensitive skin. Some people may also witness nausea, vomiting and headaches due to either common or excessive use of lavender oil.
Perhaps most importantly, lavender oil should never be ingested, only topically applied or inhaled through means of aromatherapy or similar activities. Ingestion can cause serious health complications, characterized by blurred vision, difficult breathing, burning eyes, vomiting, and diarrhea.
The above description exists for the sole purpose of education and Self-Awareness and should in no way, explicitly or implicitly, be taken as an endorsement of this or any of the products offered by our partners herein. Statements contained in product explanations have not been evaluated by either the Food and Drug Administration nor the Ministry of Health, Labor and Welfare. The products herein are not intended to treat, cure, mitigate or prevent any disease. Please consult first   with your primary health-care consultant or doctor before purchasing any health-care product to determine if the product  is appropriate for you.