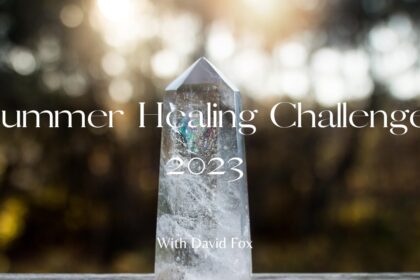 In the summer of 2023, I hosted a month-long health and healing challenge for the members of my mentoring group, Real Awakening. Because the content is in no way time-bound, to the year or to the season, I'm making the program available perennially, so that anybody can access it freely anytime.
The challenge will take you through 5 weeks of body-mind nourishing content with lectures, guided meditations and suggestions for tweaking lifestyle in a way guaranteed to support your overall wellbeing.
Included in these modules are:
A kick-off session introducing the challenge and beginning a deep-dive into personal motivation, as well as a look at what the wisdom traditions call 'Pure Motive'. This session is capped off with a guided meditation entitled 'The Blessing Mandala'.
Week 1: Dealing with overwhelm, 'Spiritual Foundations' (The Divine Within You & Overcoming Existential Suffering), Guided Meditations: Embodiment & Surrender
Week 2: Setting Goals, Goal-specific Practices, Elemental Recalibration Visualization Meditation
Week 3: SPECIAL – 'Spanda' & Nada Yoga, or the sacred teachings of 'Union through Divine Sound', Reconfirming an essential view of reality, Q & A with a special guest and sound master healer, Guided motivational meditation with specially entrained soundscape
Week 4: Ayurveda & Rejuvenation – 'Rasa' – The Essence of Taste: Bhava, Flow, Inner Alchemy, Bhavana – Feeling into reality and finding the essence of sweetness, Rasayana & Transformative Alchemy through Lifestyle Adjustment