The Real Meaning of Kimi-ga-Yo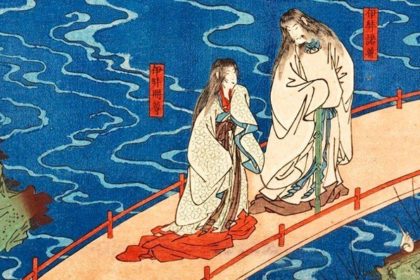 The Japan of Myth and Mystery
Nowhere else is She expressed more profoundly or sublimely than in the poetic passages of the Kojiki and her national anthem KimiGaYo. If only it were easily summarized for the western mind; Her myth is as colorful as any the world over.
One might find a common interpretation of Japan's national song on Wikipedia or among scholarly reference, but nowhere have I found an expression of the innocence and beauty encapsulated quite so elegantly as in the video on this page. All other explanations are completely lacking integrity when compared alongside this rendering of the meaning. And while the link to Avalon is not drawn explicitly by this author, rest assured, this blog will eventually do so. For we do love our islands…
Our deepest appreciation to 小坂達也 who shares the spirit of Japan on his youtube page.
Love. Blessings Upon Blessings to You and All Those around You!
UmaMaYA